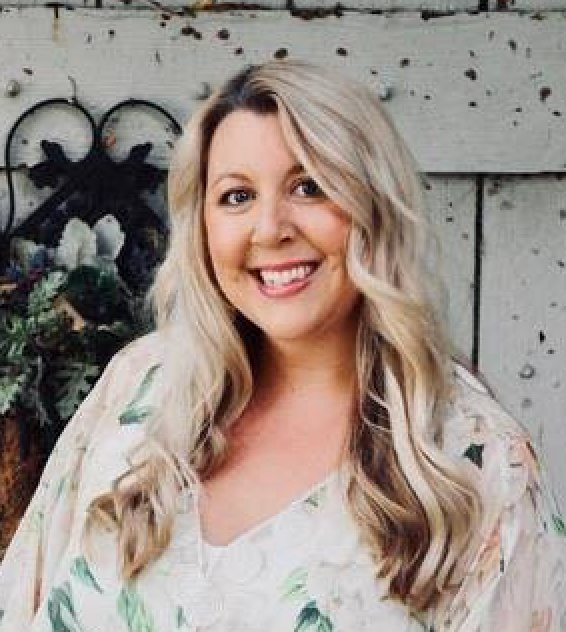 Jessica Biondo /
(New Releases)
With Glances, view Stripe data when and where you need it
Companies small to large rely on the Stripe platform and its easy-to-use APIs to accept payments, send payouts, and successfully manage their businesses online. Stripe users can now accomplish more during their workday with the ability to view their payment data while working in any platform or app outside of Stripe, thanks to Glances and its no-code integration platform.
This time-saving solution also works the opposite way: users can be in the Stripe platform and view data from other applications necessary to their job, like HubSpot, Mailchimp, Intercom, Slack, or any online tools that make up their complete SaaS stack. Finding the Stripe data you need in the precise moment you need it has never been this convenient!
3 super-quick ways to see Stripe data using Glances
When your once-siloed data is unified and follows the flow of your workday, you can feel more organized, crush productivity, and get back in control of your goals. Below are the 3 major pathways for using Glances to access your Stripe data across various apps and platforms in one simplified view, in the way that works best for you:
1. By Browser
Once the browser extension is installed and you have connected your favorite apps, Glances will stamp a data point, such as an email address, that displays on the webpage you are viewing. To see data associated with that email, click the stamp. Alternatively, you can use the Glances widget in the corner of the page to see relevant data, including the ability to search by any name or email address. Consistent with the Glances web app, you will also see the My Daily Glances tab, which shows your personal tasks data across apps, such as: upcoming meetings, to-dos, and much more.
2. By Web and Mobile
If you have an internet connection, you can access your Glances from anywhere, on any device. Log in to your glances.com account, locate the top search bar, then enter any contact's name or email address to view any related data across your apps. For the best mobile experience, go to m.glances.com, log in, and start your search.
3. By Other Apps
Glances has in-app functionality with workplace platforms like monday.com. Learn more about connecting these two powerful platforms and stay tuned for more in-app product launches.
Accomplish more, every single day
Using Glances with Stripe during your workday will cut hours of your formerly wasted time searching and toggling through your various platforms for crucial customer information. When Stripe is connected to Glances, you can effortlessly glance at the following data categories within any app, platform, or webpage you are working in:
Stripe payments
Single Stripe customer
Stripe invoices
Stripe payment sources
Stripe subscriptions
Glances works with multiple apps, not just Stripe
You already depend on Stripe, but we realize you likely spend a lot of time in other platforms important to your job. Whether you use Salesforce, Shopify, Monday.com, Zendesk, or any other combo of popular applications, we understand that finding customer information within various systems is a huge, time-consuming struggle. Glances brings your favorite online apps together, securely showing your data in a single view from whatever app you are using.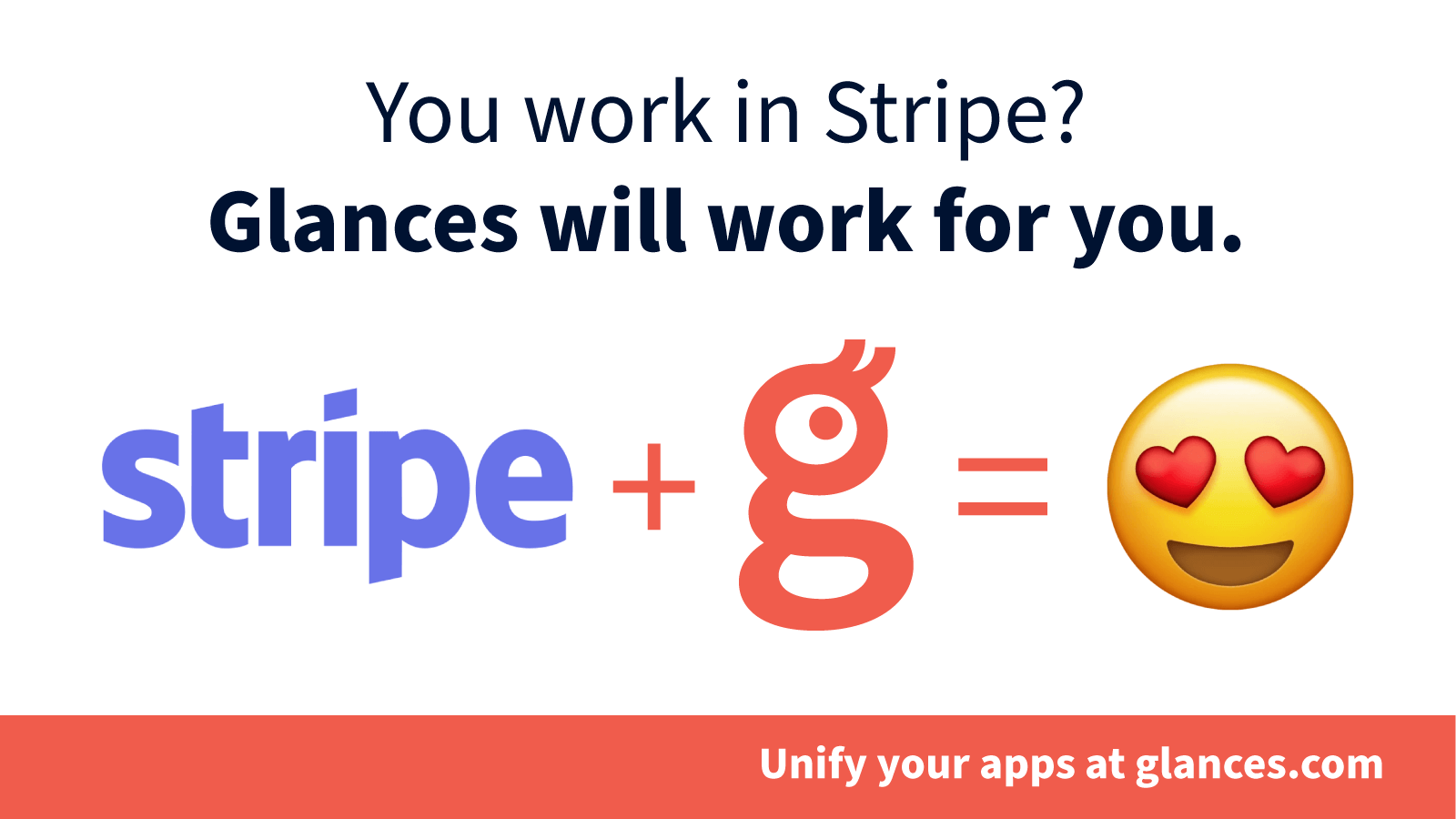 Try Glances with Stripe (and all your apps!) to take back control of your workday
Start your free trial to connect your everyday apps and access your data in one easy click, from whatever webpage you are on. If you already use Stripe, you can get it connected to Glances by finding the Stripe app when you are logged in to your Glances account.
More helpful steps
Schedule a demo to see the awesome benefits of Glances in action or ask our team questions.
If you need to connect a specific app or platform with Glances that is not currently available on glances.com, please send your requests to hello@glances.com.
Find more step-by-step articles with the latest information on our support site.
← back to blog