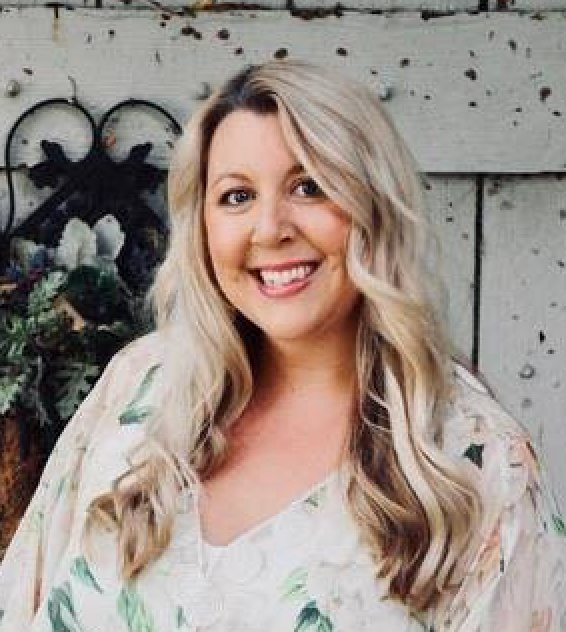 Jessica Biondo /
(Industry Research)
Today's businesses rely on multiple cloud-based applications to build up their SaaS tech stack which helps to launch, analyze and increase efforts in marketing, sales, support, accounting and many other areas. From just a few apps to an extensive collection, each company's stack can be uniquely mixed and matched to support needs and drive new business. However you stack it, apps are essential for day-to-day performance, communication and revenue generation.
The downside?
The number of apps needed can grow to mountainous proportions as new, cloud-based software continues to hit the market. A growing SaaS stack means more apps, resulting in more open tabs within your already cluttered browser. While common sense tells us that moving from app to app can cause daily delays and frustrations, there's recent data that proves some of the shocking realities – like switching apps over 1,100 times per day* – that have hit the modern workforce, causing major inefficiencies.
The software company Pega (Pegasystems, Inc.) conducted a recent research study* that analyzed almost 5 million hours of workforce data by monitoring employee desktop activities. Professional subjects ranged from 35 global businesses across 11 industries and they mainly handled operational tasks, data entry, customer support and similar functions.
The results are incredibly eye-opening
Below are some key statistics from Pega's research explaining how application use and tab switching deeply affect workplace productivity:
Each month, each employee uses over 90 distinct apps
Employees switch apps over 1,100 times a day, toggling between as many as 35 apps per shift
Workers multitasking between 30 apps or more in a single shift have a 28 percent higher error rate than those using fewer apps
On average, workers perform 134 copy and paste actions each day, highlighting how often employees must switch between apps using same data to complete a task
Pega also notes that when these tab-switching habits span across the years, "it means hours, and potentially days, of lost time, as well as highly error-prone activity" for businesses that utilize multiple apps critical to job functions and core tasks.
If you navigate multiple apps daily, you're likely losing precious time
Let's say you use a collection of apps such as Salesforce, Zendesk, Mailchimp and QuickBooks on the job, aside from a handful of others relevant to your role. You either have to manually log in to each app or you have an integration between two specific apps. Each integration is different, requires money, and likely requires either developer time or some coding to maintain. Beyond that, the real issue that causes major inadequacies is the daily use of these apps and integrations. It takes unnecessary amounts of time and effort for users to toggle back and forth to view critical data like customer information, support requests, billing issues, updates, order numbers – the list goes on and on.
You don't have to be stuck in the tab-switching, time-sucking routine that using multiple apps has created. There's a new solution that bridges the app gap, allowing you to see important data from various cloud-based programs, wherever you are browsing.
Say hello to Glances and ditch your tab-switching habit
Glances is your no-code, tab-free solution that enables you and your teammates to see customer data from different online platforms in one space. Eliminate tab switching, searching and clicking around to find important information. When your data is right where you need it, you can start working with less frustrations and more efficiencies.
How it works
Simply connect your favorite apps to glance at all your data, wherever you are browsing. From CRMs to support applications, Glances supports dozens of popular apps and more are being added every week.
Learn what apps are available now, plus request any apps you need.
Activate Glances in 5 minutes, save your team countless hours
Stop Tab Switching: Stay focused on whatever you are working on. Need to know something important about what you are working on, but it is in another system? Use Glances to view it right now to avoid painful app switching.
See What Matters: See what matters to you right here, right now. Whether working on a support case, a new lead, or anything else, glance at any emails, invoices, notes, etc. residing in some other app when you need it, right now.
Reduce License Costs: Not every user in your company needs to log in to each and every one of your applications. Save on licensing costs by giving them just the insights they need with Glances.
Try Glances now, at an exclusive rate that's locked in for life
Glances is one of the freshest no-code apps on the market (and it's also like a breath of fresh air for tab switchers everywhere). You're invited to join our first tier of customers at a super-welcoming rate.
Sign-up now to start building your own glances
Want to see Glances in action first, or simply learn more? Schedule a demo
---
About the developers of Glances
Fanatical Labs is a small team of hard-working folks who have a history of building high-quality software for over 15 years. The company has developed two leading integrations for Mailchimp and Zendesk, SugarChimp and Fanatically Zen for the SugarCRM and SuiteCRM platforms. Glances joins as the team's newest, no-code, tab-free solution that helps users view important data from their connected applications, wherever they are browsing. Having built and run the SugarOutfitters and The SuiteCRM Store marketplaces for many years, the company is deeply familiar with the everyday challenges businesses face in using multiple cloud-based apps in their SaaS tech stacks.
*Source: Pegasystems 2018 research study and ebook "Demystifying the Desktop
← back to blog