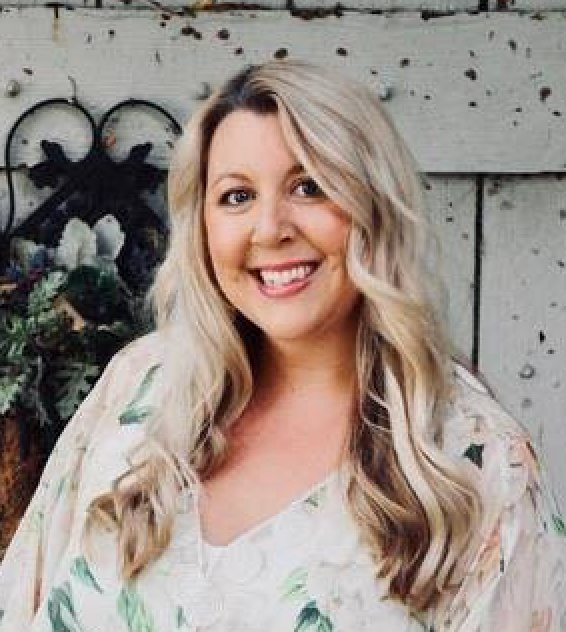 Jessica Biondo /
(Productivity Tips)
If you are a marketing professional, one of the most important challenges you can take on is understanding the entire customer journey. That's why you likely need to have one hand in sales, the other in customer service; one foot in support, the other in product development; and the rest of your parts in the various departments that make a business run. The more knowledge you can gain from A to Z, the better you can understand customers' true challenges and needs. And in turn, you can calibrate the brand messaging so it's on point and ensure your company's marketing efforts and promotions are ultra-relevant for better response rates.
Whether you're a one-person show or have a bustling team, collaborating across departments often means having your hands literally full with the latest software applications and platforms, even outside of your own team's martech stack. It can feel like a constant stream of new email invites to sign up as a user for CRMs like Salesforce and HubSpot, ticketing systems like Zendesk, email platforms like Mailchimp and Constant Contact – even internal systems for your company! The more usernames and passwords you collect for various workplace apps, the more time you're inevitably going to spend switching tabs, clicking around, and searching for the customer data you need in the hectic, multi-tasking moment you need it.
Marketers, take back control of your workday
Digging for data is distracting and takes you away from important marketing tasks. That is exactly why our team created Glances and its no-code integration platform for professionals like you. Below is a quick overview of how using Glances can help you save time, find revenue opportunities, and accomplish more every day:
Glances unifies all of your apps and platforms. Even if you have an internal or legacy system in place, it can securely connect to show you that data.
Glances presents data from various apps in one simplified view based on the contact you are currently viewing or searching for. Now stay working in your platform of choice, but see your data from all the rest!
Glances offers multiple ways to work with you. It can proactively show you available data with helpful stamps, or you can choose to search by your contact's name or email address using the Glances widget, desktop app, or standalone apps like Slack.
How Glances works for marketers
Let's play out the following scenario as an example. Eduardo is a marketing manager in a small SaaS company. He regularly interacts with customers directly and recently received a message on Intercom from a customer seeking more information on the emailed promotion she received. Since the company sends various campaigns and promotions, Eduardo needs a way to quickly check which promo code the customer received. By using Glances, Eduardo is able to easily view the recent Mailchimp campaign sent to the customer, as well as information on when the campaign was opened. Since Glances connects to all his favorite apps, he also has the option to see if the customer is in good standing with subscription payments in Stripe, or if the customer has any open support cases in Zendesk. Glances empowers Eduardo to see everything about this customer – data that was once siloed in separate apps and platforms – in one holistic view.
3 easy options for viewing your data in a flash
Below are three major pathways for using Glances to access your data across various apps and platforms in one convenient view, so you can feel more organized, crush productivity, and get back in control of your marketing goals.
1. By Browser
Once the browser extension is installed and you have connected your favorite apps, Glances will stamp a data point, such as an email address, that displays on the webpage you are viewing. To see data associated with that email, click the stamp. Alternatively, you can use the Glances widget in the corner of the page to see relevant data, including the ability to search by any name or email address. Consistent with the Glances web app, you will also see the My Daily Glances tab, which shows your personal tasks data across apps, such as: upcoming meetings, to-dos, and much more.
2. By Web and Mobile
If you have an internet connection, you can access your Glances from anywhere, on any device. Log in to your glances.com account, locate the top search bar, then enter any contact's name or email address to view any related data across your apps. For the best mobile experience, go to m.glances.com, log in, and start your search.
3. By Other Apps
Glances has in-app functionality with workplace platforms like monday.com. Learn more about connecting these two powerful platforms and stay tuned for more in-app product launches.

Glances works for all professionals
Even if you use as little as 2-3 SaaS apps or platforms as part of your job, Glances can help. Whether you rely on Salesforce, Shopify, Monday.com, Zendesk, QuickBooks, or any other combo of popular applications, we understand that finding customer information within various systems is a huge, time-consuming struggle. Glances brings your favorite online apps together, securely showing your data in a single view from whatever app you are using.
Try Glances to stay focused on your marketing efforts
Start your free trial to connect your everyday apps and access your data in one easy click or command. Better yet, schedule a demo to see the awesome benefits of Glances in action or ask our team questions.
If you need to connect a specific app or platform with Glances that is not currently available on glances.com, please send your requests to hello@glances.com.
Find more step-by-step articles with the latest information on our support site.
← back to blog