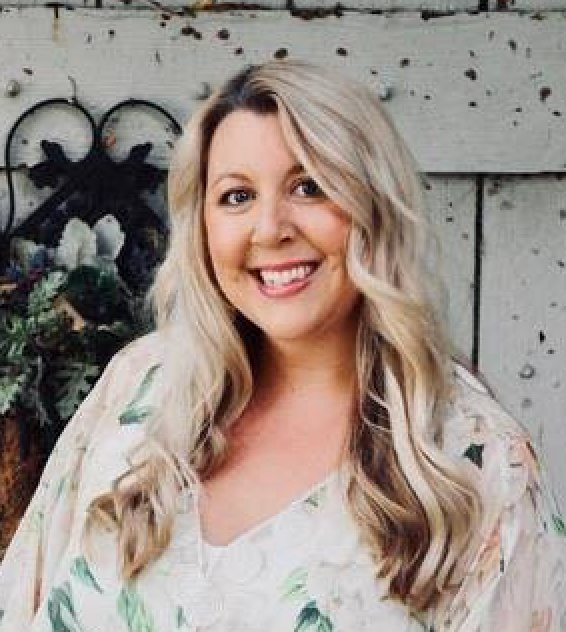 Jessica Biondo /
(New Releases)
DreamFactory APIs equal more helpful Glances for everyone!
Imagine this: your company has Mailchimp, SugarCRM, and Zendesk all seamlessly connected to Glances. You are saving precious time every workday by using Glances to reference your customer data from multiple applications in one simplified, single customer view. The only downfall is, you still have to log in and switch tabs to use your company's legacy system for inventory management because it was not developed using an Application Programming Interface (API), meaning it cannot speak to other modern software platforms. Now that Glances has partnered with the talented team at DreamFactory, this scenario is no longer a concern for businesses already using (or considering using) Glances!
How these 2 platforms work together, for you
DreamFactory is an enterprise-grade API as a service platform that helps users generate database APIs instantly and securely (without code!) to build applications faster. Now on board with Glances, DreamFactory allows you to quickly connect more business applications, such as internal systems, to ensure that additional data is visible within Glances. DreamFactory builds a REST API for Glances to access, even if the system is out-of-date or hard-to-access, which allows Glances and your business application to seamlessly communicate with each other.
Even your company's most archaic and challenging systems can be brought up to speed using DreamFactory and its API-building technology. The major takeaway? The more systems and software businesses can connect with the help of DreamFactory REST APIs, the more powerful Glances will be in helping professionals that work in CRMs, support systems, marketing platforms, and other necessary apps stay in their program of choice, but still gain access to a holistic view of each customer. Read more about this partnership.
How Glances works
Accessing your data and available glances is incredibly simple and secure. When signed in to Glances, Glancey will stamp email addresses that display on the webpage you are viewing. To see data associated with that email, simply click the stamp. Alternatively, you can use the Glances widget in the corner of the page to see relevant data. This allows you to quickly gain a holistic picture of the customer, client, or record you are currently viewing.
To learn more about connecting Glances with DreamFactory, check out this support article.
Glances works with multiple platforms
DreamFactory does an incredible job of expanding Glances reach and placing more of your company's must-see data right in front of you, whenever you need it. What other systems do you use? Whether you rely on HubSpot, Slack, Shopify, Zendesk, or any other combo of popular apps, we understand that finding customer information within various programs is a huge, time-wasting struggle. Glances brings your favorite online apps together, securely showing your customer data in a single view from whatever app you are using.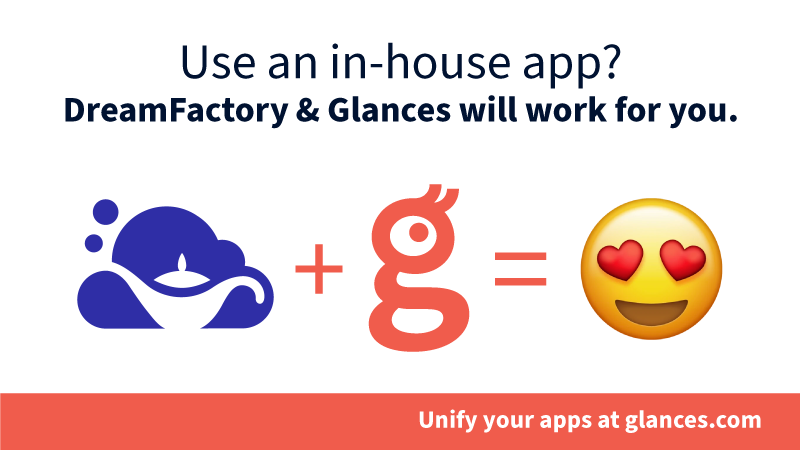 Try Glances and experience the single customer view in any platform or app!
Start your free trial to connect your everyday apps and access your customer data in one easy click, from whatever webpage you are on. If you already use DreamFactory, you can get it connected to Glances by finding the DreamFactory app when you are logged in to your Glances account.
More Helpful Steps
Want to see Glances in action or ask our team questions? Schedule a demo today.
If you need to connect a specific app with Glances that is not currently available on glances.com or you would like to make an API request through our DreamFactory partnership, please email hello@glances.com.
Find more step-by-step articles with the latest information on our support site.
← back to blog